Aug. 24, 2017 06:34PM EST
Inventory Management with Amazon Listing Software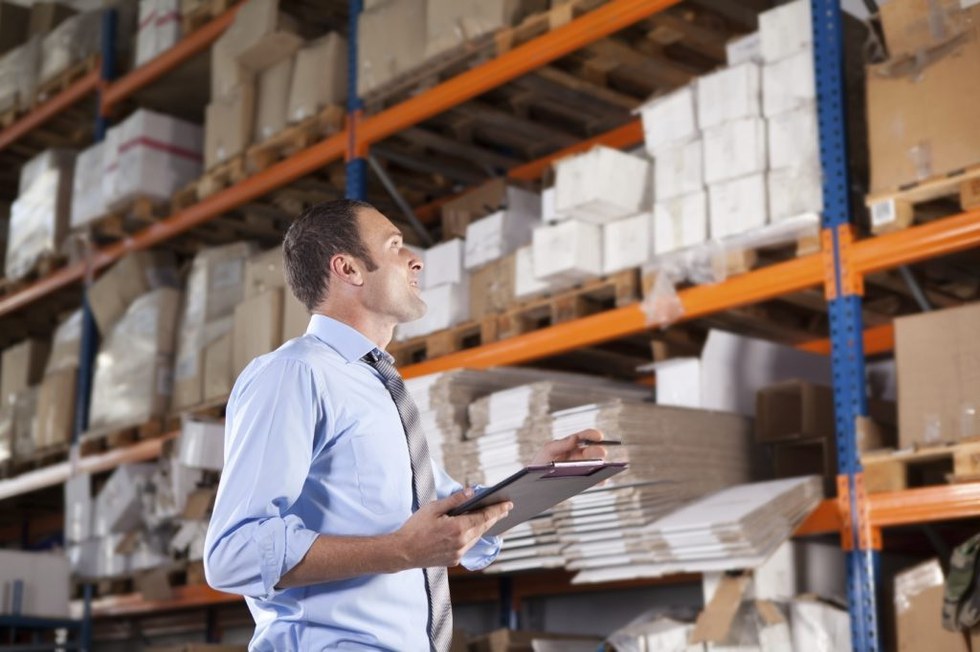 Hub Amazon
Being either an owner of a business or an entrepreneur, anyway there is one routine obligation that is necessary to be fulfilled – and with this we mean monitoring and managing inventory with the help of Amazon listing software. If your business is about products sales, the inventory is your blood flow that keeps you alive. Incorrect management may lead to over selling or underselling. And that, consequently, will lead to the customers' indignation.
Using a special Amazon listing software for automating and managing inventory has become the golden standard for those who perform management of inventory. This procedure gives you more free time to work on your sales with higher efficiency and not to waste your valuable time for counting and checking stock. Due to the reports of 2017, owners of small businesses (almost 10% of them) don't even pay attention to inventory tracking. There is no reason why they don't do that, but it's a huge mistake of them, for sure, as Amazon listing software are of a great help to simplify lots of processes.
If there's a problem, then there's a remedy
Arranging your inventory always raise lots of problems. It's up to you to choose the method for inventory management, but depending on it there are different issues that may become problematic. The following table shows possible problems to arise, and remedies to these potential problems.
| | | |
| --- | --- | --- |
| Problem | Description | Remedy |
| Too much or too little inventory | Too much means spending extra money on something (marketing, for instance). Too little means a long period of waiting time and not happy customers. | The remedy is simple: use data to define approximate volume that one have to keep on hand for some period of a year. Little but enough quantity on hand is considered to be a great practice. It helps you to lower buying additional inventory and sometimes even prevent you from getting out of stock. If you are going to establish this minimum of stock on hand, then use method of FIFO, thanks to which this minimum is sold first of all and there are no old goods left. |
| Flow inaccuracy | If there is any manual process that defines inventory quantity coming in and out, synchronize it with that one that exists on stock – well, this can become a challenge. | Have you considered on putting bar code scanners as an option? This investment is really worth it as it will reduce time that you usually need for recounting your stock, especially in case when huge shipment is in or coming out of the warehouse. Making counting process a scheduled one will help you keep the entire inventory together. |
| Multi-channel selling | Do you list your inventory on two or more websites? Well, you need to control inventory between those two or more channels then… and this may become quite a difficult task. | Frankly speaking, this is complex to handle it. There is a specific third party solution that most sellers turn to in order to handle with this problem of multi-channel inventory. Lots of providers offer it, but remember that a good provider can deal efficiently with both online sales and those ones off the website. There will be also a service of perfected inventory synchronizing (kits and bundles management) with Amazon listing software. |
| Hardware based inventory | It's a huge risk for sellers to store all their data on the hardware only. If stolen or damaged all the inventory data can just disappear. Inventory records are to be updated all the time through all channels and with the help of Amazon listing software, because as soon as item is sold, the data is updated in order to avoid overselling. | Here is the best solution for this problem – and it is using cloud base software. With Amazon listing software all records are protected and safe. And what is the most important you can have access to your records from any place all around the world. |
The best inventory practices like that one of using Amazon listing software to be followed
· Predicting demands. It seems to be simple to do, but unfortunately it's not so. In the modern changeable world of business predicting demands is quite a challenge. The strategy of any business supposes tracking all the data of sales through lots of sales cycles with the help of Amazon listing software. As soon as you accumulate all necessary sales data, you already have a clear understanding about some particular trends and peaks of your sales. If you have a general guidelines about necessary quantity of stock on hand allows making inventory control easier a lot.
Though it is not very exact, it could be a useful guideline of necessary inventory quantity for being available on hand. Also, pay attention to those sellers who are "fast sellers". Availability of items on the stock is a must and top-priority.
· Automating it. Having large quantity of inventory, the tries to manage it sometimes become a difficult task in case you try to do everything manually. But there is Amazon listing software for inventory management and it can significantly ease all tracking processes, work with documentation and increase accuracy in comparison with a manual process. Amazon listing software is the best way to save your time and manpower, increase performance efficiency for other jobs and decrease overhead costs. So, if you are the owner of a huge inventory, then you should use automating process system.
To knock it off
Inventory management isn't necessary to be a difficult task. For modern business, using Amazon listing software is already a norm. Even if you don't want to use it, the guidelines above will help you reduce the time you spend on inventory management. With the growth of your business there will a lot of challenges of inventory management appear. Don't be lazy to make researches of various solutions to find out what is the best for your present situation. The described practices are for you here to figure out your tasks and your needs.
Selling online
More than 30% of American citizens do their shopping online. Thus, ecommerce business experience constant growing. So, have you ever thought about maximum level of using ecommerce platform and Amazon listing software?
Lots of sellers struggle with customers. To be precise – they struggle for attracting them to sellers' website and making them stay. The solution for this is very simple: make your website user friendly, clean and clear. No to thousands links, slow speed, and embarrassed clients.
That means updating your website all the time. Make this habitual – to measure your results.
The more different your target audience, the more different approaches you should use. Make a research of everything you work with – your customers, their likes and preferences.
Quality of product is not everything you need. Social media, SEO, gathering feedbacks plus promotion materials are also for you.
Communicate with your customers, engage them, and offer discounts. Be a physical person, who is LISTENING to the buyers.
Visuality is of a great value when working with selling online.
This is what can make you different from your competitors. Every concern must be heard and reached out in a few hours. Be loyal, polite, and always available.