Nov. 27, 2017 03:56PM EST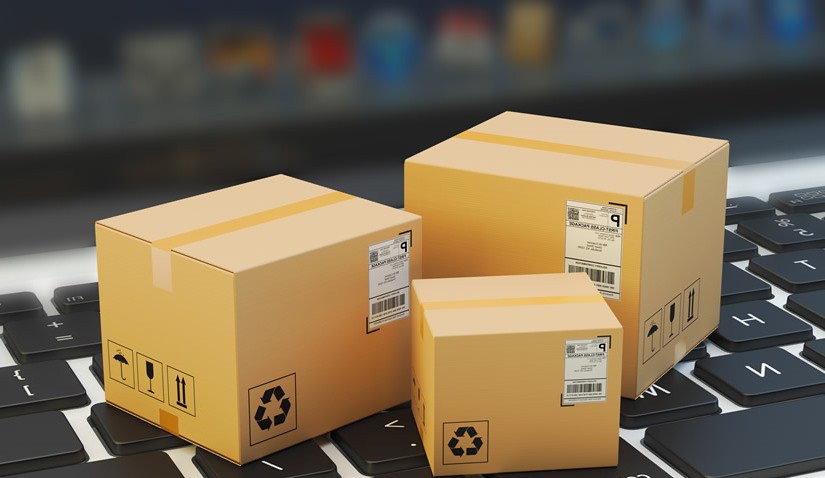 When you are about to start an online business, you may get pretty confused as to what you need in order for it to become true. Unfortunately one domain and a website will not be enough. You will need additional software in order for you to be able to sell online. The ecommerce shopping cart software is one of the most important software you will need to purchase. There are several different shopping cart software out in the market so it might be pretty important for you to see what they can and cannot handle for you. Therefore we will enlist some of the most used types of software for you to help you decide which one is the best fit for you. We will also help you understand what makes Shopping Cart Elite the best shopping cart software for your business.
What does a basic shopping cart software do?
Gives chance for buyers to hold the chosen items for them under their account
Doing calculation of the total price, deducting discounts, adding of tax or VAT adding of shipping costs
Collect the payment information
Integrates with other systems, such as inventory manager and listings to collect the proper information on the goods chosen by customers
It is also very important to be aware what a basic shopping cart system doesn't do
It doesn't deal with marketing it will not offer you discounts, it does not deal with VIP or other specific customer discount and gift solutions
Most importantly, it will not deal with the online payment options at all. You will need to choose a merchant software to do that for you. Unless you choose Shopping Cart Elite software which can offer you with complete solutions.
Hosted or self-hosted solutions
Hosted shopping cart software:
If you acquire a software via a hosted service, this generally means that all is set up for you but there are generally few chances to customize things. ShoppingCartElite offers hosted comprehensive services for its clients.
The basic "cash register" free software
Some web hosting services offer free shopping cart solutions alongside their hosting service but be aware that these usually only know the bare essentials.
The complex software package
If you acquire a large or complex shopping cart software for which you pay a monthly fee it means it should know a thing or two apart from the basics. These are generally hosted by secure servers and customers will need to download, install and configure them. These software usually offer automated marketing solutions, the offering and calculating of customer discounts, helping you set up campaigns and so on. Let's see what general characteristics complex shopping cart systems can offer you
Pricing features
Several templates and customization options
Inventory management
SEO and Marketing Solutions: this means the business gets help with the help of data and traffic analytics, helps in campaigns, discounts, gifts and planning all these Making the offers, product descriptions and even the photos themselves easy to find via a search engine is absolutely essential for an e-commerce business.
Payment handling – integration with one merchant software which handles online and offline payments too
Security options – this is essential especially in terms of credit card or bank account information
Customer support – all sophisticated retail and b2b shopping cart software should offer some sort of 24/7 support for their clients.
As you can see there is a massive difference between the basic and the complex shopping cart software solutions. That's exactly why most new e-commerce businesses choose one of the complex software solutions. And Shopping Cart Elite's complex shopping cart software goes even way further than that. Let's show you how.
What key questions should you ask yourself before deciding on purchasing a Shopping cart software or package?
What is my marketing strategy?
Does my marketing strategy involve an affiliates program? – this means that for a small commission sales is directed to you from other websites
How much do I want to care about my customers? - today it is key that you care about your customers, so you need to think about setting up all sorts of VIP, regular shopper, discount programs, free shipping above a certain amount for all those faithful shoppers who return to your site.
How much do I want to push my products? - because you would need to push them through newsletters, special discounts and other targeted offers for your customers The better software such as Shopping Cart Elite can make all sorts of customer behavior analytics and reports for you and can pinpoint each customer's' preferences, letting you have customized offers for them.



Why choose Shopping Cart Elite software?
There are several software on the market which can deal with complex services, apart from or in relation with shopping cart. But there aren't any software out on the market which can deal with as many complex services as the Shopping Cart Elite software does. Let's see the key services, which make this product unique.
Shopping Cart Elite is perfect for those who want to keep everything in one hand this way there is no need to worry about proper integration any longer.
Shopping Cart Elite is the best for multi –hub businesses: are you selling on Rakuten and other Asian and international marketplaces all in the same time yet would like to bring all your business activities on all these websites under one roof to control and navigate them all the better
Shopping Cart Elite is the best choice for new starters: when you don't even know what exactly you would need, it's the perfect choice to have a software that has everything already integrated! It's best to have an expert set everything up and monitor this for you, alongside your marketing plan.
Shopping Cart Elite is perfect for all those selling on Rakuten: there are few English language integrated software which integrate Rakuten marketplace among their services but our software has this specialty. In case you haven't thought about selling your products in Asia's largest business platform, we will also be more than happy to help you with your business plan too.
Shopping Cart Elite can provide help, personnel and trainings too including support services for your website. It is quite unique if a software developer can not only source out personnel to help you get started but can also train your employees and can also outsource support personnel for your e-commerce business.
ShoppingCartElite gives you a complete yet fully customizable software: this means, you are the one deciding what to use, how to use it, you can deal with all the settings in order to set up everything just how you prefer. The software also provides you with various design options.
No more worries about integrations: the software of Shopping Cart Elite has been specifically set up to be integrated with the largest e-commerce marketplaces. You needn't handle everything separately.
Direct integration with marketing, inventory management, shipping options: we work in collaboration with several quality software producers thanks to which the software has direct connection to some of the best marketing, CRM, SEO, Inventory manager, merchant and shipping options. You won't have to purchase all these software one by one in the hope that they would integrate more or less fine. Everything is provided to you in one package.
Software which can be used by employees: you can manage access rights according to employee's occupation.
Highly developed inventory management: the software will not only help you knowing your inventory, it also releases lists, reports and access routes for your employees, helping them with the direct access to any product they need to find within the inventory.
Analytic reports: you always need to be up to date with knowing what you have, where you stand, how often people visit your website and also to realize which segments need further improvement to raise the number of visitors.
Brand building: if you are wondering about the way to setup your brand, there is no better place than Shopping Cart Elite. We are more than happy to help you with the branding and making a marketing plan for you.
SEO possibilities: Search Engine Optimization is very important especially in e-commerce which is a typical example of a business full of competition. That's why it's essential to have high level skills to make sure, it's your products, which would come up had someone searched for them. This is also true for site-level and page-level content, which should never be repetitive and should contain enough text so that the search engines favor them above others' products. Of course SEO is not only this, analytics, content writing and editing, content management, link editing, making backlinks, building networks are also of key importance. If you are a new starter, we can help you set up a whole, complete e-commerce website from scratch. If you already have content, we can do such renovations to the pages that include dynamic view and fully SEO compliant content.
You won't need to hire an additional web designer or developer: Shopping Cart Elite can provide you the necessary personnel to setup everything according to your expectations.
14-day free trial you can test it, check it, go through it and see if the features are suitable for your own business. Luckily Shopping Cart Elite doesn't have a specialization to date: it can be used by one-man businesses to larger businesses without a problem.
Learn more about the complex software package of
Shopping Cart Elite
and if you like what you see, ask us for a quote!